We fly the cameras to the crime.
Acquiring Digital Video for Progress Reporting or Building and Property Inspections is more than simply recording a video clip and attaching it to an email. At GDSS we not only capture video, we also edit, index, catalogue, and store it securely in a managed Cloud-based Content Management System (CMS) and we ensure it is available anytime, from anywhere, using any device.
We Provide Value to Video.
Watch all of the full size SHIMCO Construction Progress Reporting videos here.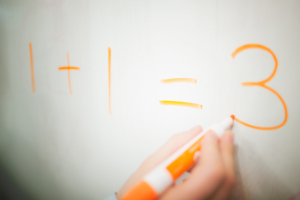 Yesterday's Solutions Won't Solve Today's Problems.
Autonomous, intelligent drone-based security for construction sites, industrial buildings,
warehouses, office and condo towers, large industrial developments,
vacation resorts and estate properties.
Benefits
Reduced Strict Liability Exposure

Public Project Transparency

24/7 Site Security

Construction Site Progress Reporting

Promotional and Marketing Photos and Video

Reduced Insurance Premiums and Deductibles

Health and Safety Monitoring for Compliance

Daily Site Visual Inventory

Daily Data Collection for Reporting

Day and Night Site Surveys

Remote Site Monitoring
Benefits
Real-time Rapid Response (Worksite Trespassing)

Multiple Drones (Multiple sensor applications)

Monitoring of Roads & Worksite (State-of-Repair)

Identify Health and Safety Violations (Pro-active Remediation)

Regular On-site Maintenance and Inspection (of TRACaR equipment)

Ability to Re-task drones (Modify Waypoint Flight Plans)

Ability to create new POIs or Zones (Additional Waypoint Flight Plans)

All data is immediately transmitted off-site

We Negotiate & Maintain Compliance (Transport Canada and Municipal)

We provide Additional Public Liability Insurance (For TRACaR Operations)
"Gateway Data Systems has been providing me with UAS video construction progress and site monitoring services. As a long established (over 25 years) global supplier to the Aerospace, Defence and Industrial market sectors, I need to provide my customers with transparent, reliable and validated progress information to support my new facility construction and transition from my current manufacturing facility. Gateway has allowed me to provide timely information utilizing new technology which has further elevated my company's status among my customers. I would definitely recommend Gateway to anyone wishing to be at the leading edge of information, management and technology."
"I have been working with Gateway Data Systems since May 2015 for both construction 3D layout and UAS surveillance services. Gateway has provided me with highly professional tools and videos which have far exceeded my expectations and which has allowed me to add significant value to my clientele. I would highly recommend their services."
… The Etobicoke-based company monitors construction sites and provides high-resolution, date-stamped video progress reports.
"It holds people accountable to their project timeline," says president and CEO Mike Smith. "Boots on the ground is fine, but to get an actual overview of an entire project you really need a bird's eye view." …