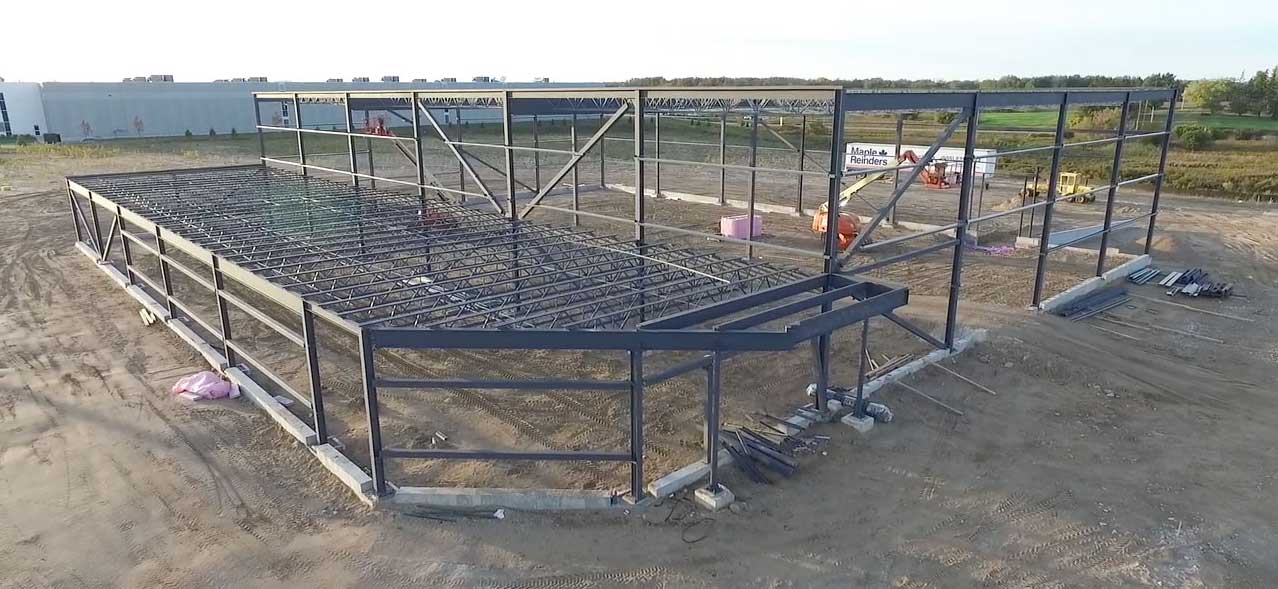 We have the best integration of 3D visualization, aerial photography and media services in the business.
Watch all of the SHIMCO Construction Progress Videos here.
Ground level inspections are standard, however, a birds-eye view is the only way to truly take in the "Big Picture". If you are looking for true project perspective having an "eye in the sky" is the way to deliver it.
On-site inspections and boots on the ground aren't always possible. A visual reference library for time restricted stakeholders is the ultimate updating tool. Keep everyone in the loop, regardless of their location or schedule.
Have a look at one of our current projects for SHIMCO's Construction Site Progress Reporting.
"Gateway Data Systems has been providing me with UAS video construction progress and site monitoring services. As a long established (over 25 years) global supplier to the Aerospace, Defence and Industrial market sectors, I need to provide my customers with transparent, reliable and validated progress information to support my new facility construction and transition from my current manufacturing facility. Gateway has allowed me to provide timely information utilizing new technology which has further elevated my company's status among my customers. I would definitely recommend Gateway to anyone wishing to be at the leading edge of information, management and technology."